by joe
|
Last Updated:
June 21, 2020
Knowing what to pay and when to sell cards takes research and knowledge.
Here is a list of 5 online resources to help you make the most of your sports card investments.
Ebay Sold Listings
Overview
Ebay sales are the most comprehensive source of sales history.
In order to see what a particular card sold for, either head over to the advanced search tab and make sure sold listings are checked or click on the sold listings checkbox in the sidebar on desktop.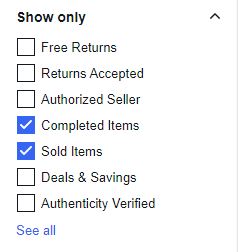 On a mobile device, this option is available under the "Filter" options.
Additionally, you can just append "&LH_Sold=1&LH_Complete=1" to any search URL to see sold listings.

Pros
This is by far the biggest marketplace in the world for buying and selling sports cards, so you will get a true reflection of marketplace value.
This means any sport, any condition, graded, or ungraded. PSA, BGS, and SGC graded cards are all sold on eBay. So if the card you are looking for is out there and has value in the marketplace, you will more than likely find a sales history.
(Not sure what PSA, BGS, and SGC are? Read this beginner's guide to sports card investing.)
Cons
Search results are based on the listing title.
Some eBay sellers use PSA 10 in the title to generate more views on their auction item, even if it's an ungraded card.
Therefore, you will see phrases that include "PSA 10?" in the listing title.
You need to browse through the results thoroughly to make sure you are in fact looking at a PSA 10 graded card.
"Best Offer Accepted" results can create confusion. 
EBay will list a card as sold, but the original price will be crossed off because a different offer was accepted.
To view actual Best Offer Accepted sales data, you can use a tool over at flippertools.com – and it will utilize the eBay sales data API to fetch the accepted offer price.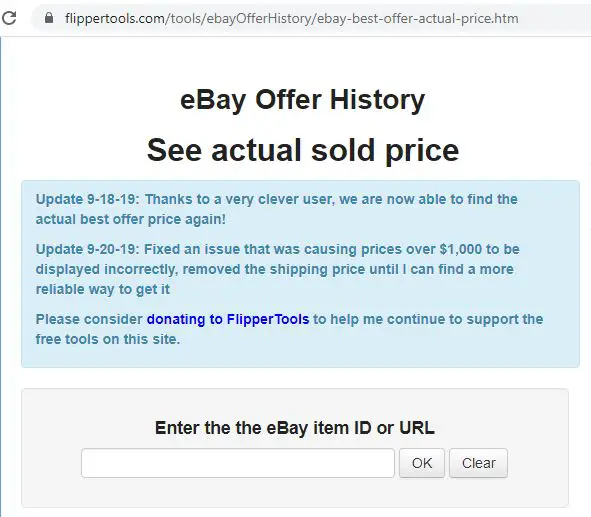 PSA Population Reports
Overview
PSA's population reports are a great source of information, but only if you are researching prices specifically for PSA-related pricing.
If you go into the Pop Report – you can search sets of cards by year, sport and some keywords about the brand.
For example, let's say you wanted to see what else is selling in the coveted 1986 Fleer basketball set that features the famous Michael Jordan rookie card.
Go to the Pop Report and type in 1986 Fleer.
This will reveal a list of all sets related to the query, and you can also filter by sport.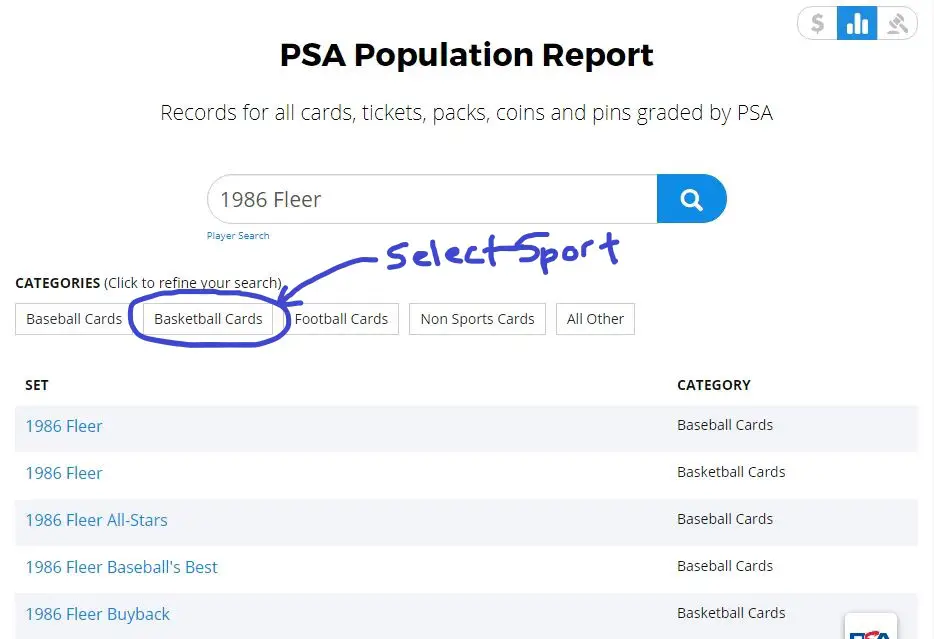 Once inside the report, you will see all the cards that have received grades – 1-10.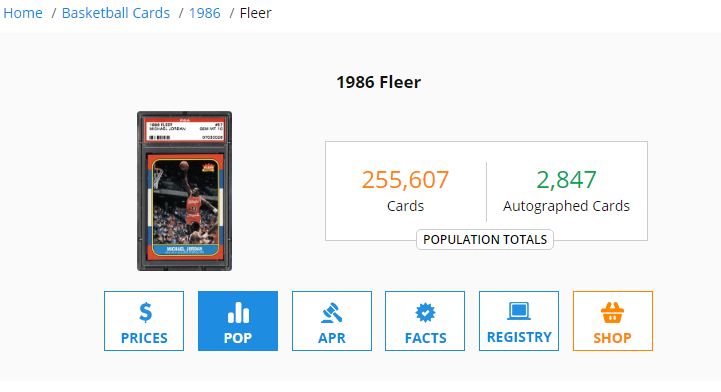 This will give you a sense of how difficult it is to receive any given grade for a card. As you can see, only 311 copies of Michael Jordan's 1986 fleer rookie exist. This is just one reason why its one of the most valuable Michael Jordan cards out there.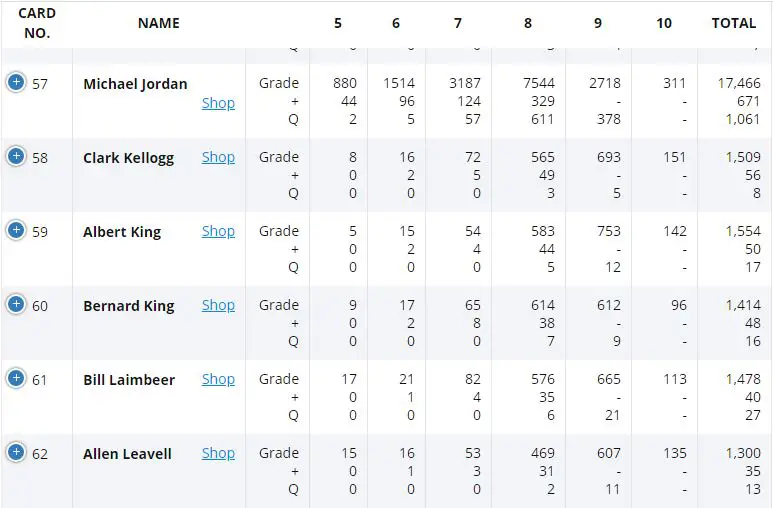 Pros
This is the most efficient way to research PSA specific historic sales and populations.
If you are either sticking to only buying PSA graded cards, or plan on sending in your cards to PSA, this is the best place to perform free research.
Cons
PSA separates insert sets from base cards.
For example, the Living Legends insert cards from 1993 Fleer will be shown as a separate set, even though they are sold in the same Fleer Series 2 Hobby boxes as half of the standard set of cards.
So if you are researching whether or not to buy a specific hobby box, make sure you know all of the inserts that are in the box itself.
Typically EBay listings should have a picture of the side of the Hobby box that lists all the inserts, but this isn't always the case.
You may need to do some research on Trading Card DB – which I will cover later.
Also, there is no way to know if a card has been submitted several times in an attempt to get a higher grade. I would be surprised if this happens very often, but it will happen on occasion.
So unless the resubmitter notifies PSA they are removing it from the population, this could skew the population reports a bit.
Mavin.io
Overview
Mavin is a free online research tool, which also has paid features.
You can perform sold eBay listings and check a box next to each result you deem relevant.
Mavin will show an average sales total for all the items you checked – which is a great way to quickly get an average price of recent sales.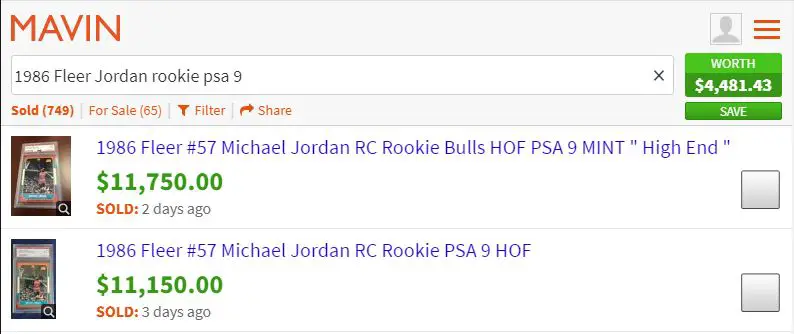 Pros
It's very quick and easy to see the average previous sales for any graded or ungraded card, while being able to leave out any auctions you feel may contain shill bidding.
Also, their paid features can be useful for collectors who need comparison data for insurance purposes.
Cons
Mavin is basically limited to eBay search results, and doesn't have population data like PSA does.
Also, because it focuses on sold listings, you aren't able to search through regular listings and sold listings at the same time.
PWCC Auctions
Overview
According to their website, "PWCC offers the largest, most complete marketplace of vintage and modern, sport and non-sport trading cards worldwide."
You can send PWCC your graded cards, and they will scan and make the listings for you to sell on eBay for a small fee. (See fees here: https://www.pwccmarketplace.com/submit-to-auction)
If you create a free account in their marketplace, you get access to their sales history.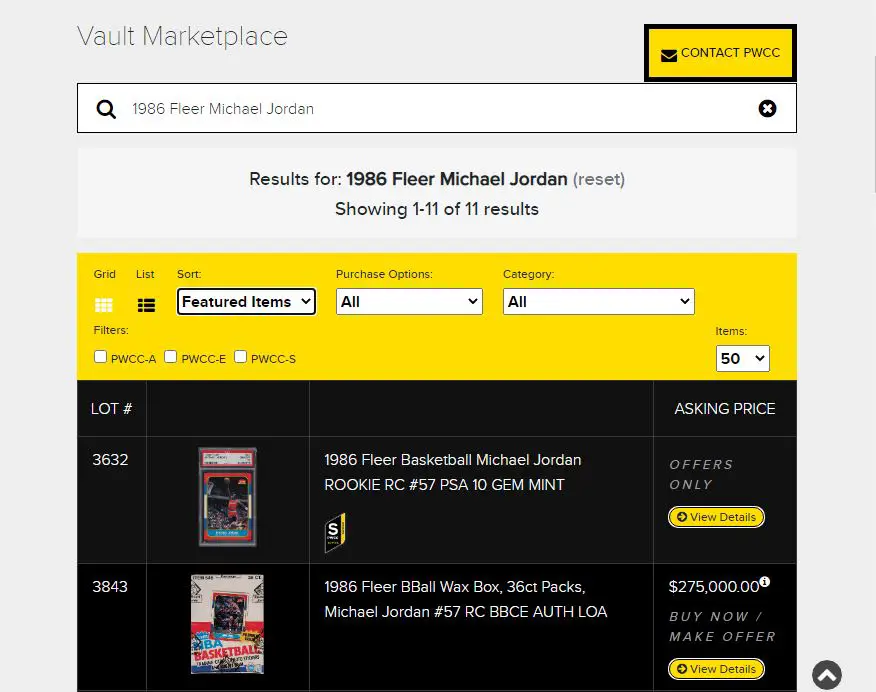 Pros
This is a solid way to see what certain cards sell for specifically in their auctions, as opposed to a bunch of random sales all across eBay.
Cons
The data is only limited to their auctions.
Trading Card DB
Overview
This is the most comprehensive resource of card listings on the internet.
They have a comprehensive database of cards, their numbers, images of the cards, and what inserts and related sets are contained within a set.
You can also search by player, giving you insights into what cards came out in any particular year for that player.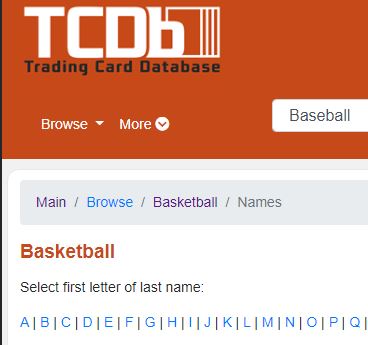 Want to see what cards are available for Giannis Antetekoumpo's 2nd year in the league? No problem.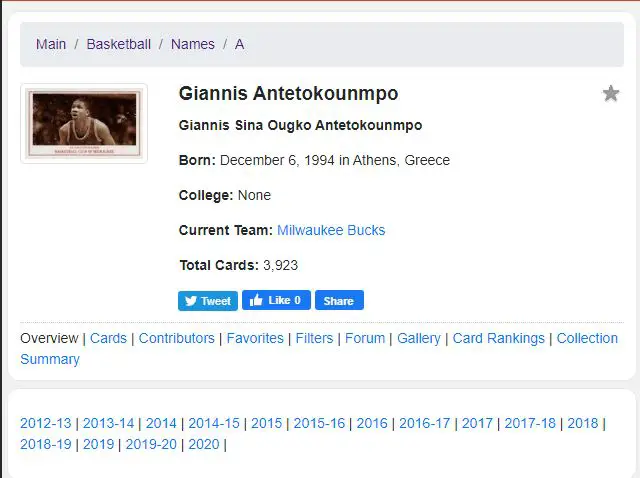 Pros
There's tons of data and you can really dig in and find out all the different types of cards made in any given year.
It's a great source of historical sports card data.
Cons
There are no prices directly on the site, except for some raw, ungraded prices which tend to be a bit low compared to what the cards sell for at graded prices.